LCNTDR's research communication in November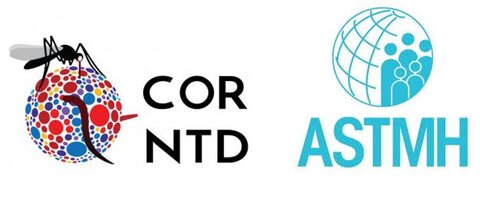 This November, the NTD research community convenes in Baltimore for two of the year's most significant meetings, namely the annual meetings of the Coalition for Operational Research on NTDs (COR-NTD) and the American Society of Tropical Medicine & Hygiene (ASTMH). This year with over 70 separate presentations, symposia, posters and stalls featuring researchers from Imperial College London, London School of Hygiene & Tropical Medicine, the Royal Veterinary College and the Natural History Museum the research output of the LCNTDR members are very well represented at these meetings.
Listed below,organised by day and by agenda item, are some of the research communication activities being undertaken by LCNTDR members as part of the 2017 COR-NTD and ASTMH meetings.
LCNTDR @ COR-NTDs
3rd November
Breakout sessions
Modeling and Programmes: A Love-Hate Relationship
Time and rooom: 1:00 - 4:00 PM. Severn I
Moderator - Deirdre Hollingsworth
4th November
Breakout sessions
Re-imagining the Future of Diagnostics for NTD Control and Elimination
Time and room: 9:00AM - 12:00PM. Camden
Co-moderator - Rosanna Peeling
Schistosoma mansoni: Incorporating New Data into New Strategies and Goals
Time and room: 9:00 AM - 12:00 PM. Harborview I
Co-moderator - David Rollinson
Integrated Approaches to NTDs Involving the Skin
Co-chair - David Mabey
Time and room: 1:00pm - 4:00pm Habourview II
Schistosomiasis in Africa: Defining the Programme Targets
Time and room: 1:00pm - 4:00pm, Haborview 1
Co-chair - Fiona Fleming
Outcomes of using more sensitive assays for mapping Schistosoma mansoni infection and their impact on guidelines and programmatic use - Fiona Fleming
School vs community deworming for STH control and elimination: Benefits, cost-effectiveness, and feasibility
Chair - Roy Anderson
Overview of the potential benefits and cost-effectiveness of community deworming - Roy Anderson
The TUMIKIA study: a cluster randomised trial evaluating alternative treatment strategies and delivery strategies for STH in Kenya - Rachel Pullan
Examining the feasibility of interrupting STH transmission on a global scale: the DeWorm3 Project - Judd Walson
ASTMH 2017
Monday 6th November
Symposia
STH control beyond school-based targeted deworming: Evidence of the additional benefits of community-based mass chemotherapy
Time and room: 10:15-12pm
Chaired by Alison Bettis, Imperial College London
The TUMIKIA study: a cluster randomised trial evaluating alternative treatment strategies and delivery strategies for STH in Kenya – Rachel Pullan
Examining the feasibility of interrupting STH transmission on a global scale: the DeWorm3 Project – Judd Walson
Understanding the short-term and long-term impact of deworming on STH transmission using mathematical modelling - Roy Anderson
Leaving No One Behind' The Key to Achieving NTD Elimination?: Tools for Programs to Ensure and Measure Equity
Time and room: 4:00 -5:45pm. Room 337/338
Co-chaired by Fiona Fleming, Schistosomiasis Control Initiative, Imperial College London
Reaching non-enrolled children and under 5s through a school based platform and using household surveys to estimate coverage in STH and Schistosomiasis programmes - Jane Whitton, Schistosomiasis Control Initiative, London, United Kingdom
An ethnographic case study of governance issues affecting refugees in the Uganda sleeping sickness programme - Jennifer Palmer,
Scientific Sessions
Arthropods: Other Arthropods
Co-Chaired by Isobel Routledge Imperial College London
Time and room: 9:00 - 9.45am. Room 324/325/326
Mathematical modelling of focal vector control as a complementary strategy for onchocerciasis elimination - Isobel Routledge, Martin Walker, Robert Cheke, Pierre Baleguel Nkot, Graham Matthews, María-Gloria Basáñez
Systemic insecticide treatment of the canine reservoir of Trypanosoma cruzi induces high levels of lethality in Triatoma infestans, a principal vector of Chagas disease in Bolivia - Louisa Messenger, et al
Schistosomiasis and Other Trematodes: Transmission and Treatment
Co-chaired by Anna Philips, Imperial College London
Time and room: 10:15-11:45am. Room 343/344
Impact of different treatment strategies over five years for schistosomiasis in Mozambique - Anna Phillips, Pedro Gazzinelli-Guinmaraes, Oswaldo Aurelio, Josefo Ferro, Rassul Nala, Neerav Dhanani, Alan Fenwick
Mosquitoes - Vector Biology - Epidemiology II
Time and room: 1:45 - 3:30 PM, Room 324/325/326
The effects of metapopulation structure on fine-scale mosquito population dynamics and potential consequences for the transmission dynamics of dengue and malaria - Clare McCormack, Azra Ghani, Neil Ferguson.
Dengue: Vaccines/Epidemiology
Time and room: 1:45 - 3:30 PM. Room 327/328/329
Co-chaired by - Natsuko Imai
Mapping global variation in dengue transmission intensity and assessing the impact of control strategies - Lorenzo Cattarino, Isabel Rodríguez-Barraquer, Derek Cummings, Natsuko Imai, Neil Ferguson.
Mapping the Global Estimates of Dengue Seroprevalence and Transmission Intensity - Natsuko Imai, Isabel Rodriguez-Barraquer, Wesley Hinsley, Derek Cummings, Neil Ferguson.
Posters
Understanding Perceptions and Experiences of Trachoma Among Maasai in Tanzania - Tara Mtuy,, Matthew Burton, Upendo Mwingira, Shelley Lees.
The effect of age, weight and pharmacogenetics on the pharmacokinetics of primaquine in children: implications for dosing and the relationship with drug-induced haemolysis - Rob ter Heine, Bronner Gonçalves, Helmi Pett, Alfred Tiono, Darryl Murry, Sodiomon Sirima, Mikko Niemi, Teun Bousema, Chris Drakeley.
Back-calculation of the Incidence of Leprosy-Related Impairment: Global Patterns and Forecasts - Ronald Crump, Graham Medley.
Human echinococcosis: evaluation of disease activity by serology - Rini Bandyopadhyay, Laura Eve Nabarro, Zahir Amin, David Lawrence, Theodora Pissanou, Charles Imber, Gauri Godbole, Peter L. Chiodini
Report of the First International Workshop on Onchocerciasis-Associated Epilepsy: A Challenge to the Scientific and Medical Communities and a Research Agenda Going Forwards - Robert Colebunders, Michel Mandro, Alfred K. Njamnshi, Michel Boussinesq, Joseph Kamgno, Sarah O'Neill, Adrian D. Hopkins, Patrick Suykerbuyk, Maria-Gloria Basáñez, Richard Idro
Designing antifilarial drug trials using clinical trial simulators - Martin Walker, Philip Milton, Frédéric Monnot, Belén Pedrique, Maria-Gloria Basáñez
Understanding adherence/compliance to neglected tropical disease mass drug administration programs: an important tool for the endgame - Alison Bettis, Julia Dunn, Nay Yee Wyine, Aye Moe Moe Lwin, Nay Soe Maung, Roy Anderson
School and community based deworming in Kenya: what are the barriers and enablers for sustaining long-term implementation? Mishal Khan, Maria Nyikuri, Dina Balabanova
Identification of trypanosoma cruzi lineages associatd with congential chagas in population of Santa Cruz, Bolivia - Leny Sanchez, Edward Valencia, Angela Vidal, Edith Malaga, Raul Ynocente, Daniella Bartholomeu, Louisa Messenger, Caryn Bern, MG Finn, Alexandre Ferreira, Ramon Brito, Manuela Verastegui, Maritza Calderon, Robert Gilman
Clinical and radiologic features of pneumonia caused by Staphylococcus aureus and Streptococcus pneumoniae - Malick Ndiaye, Yekini Olatunji, Bilquees Muhammad, Jayani Pathirana, Augustin Fombah, Baderinwa Abatan, Ebrim Ahamefula, Muhammad Hossain, Shah Sahito, Rasheed Salaudeen, Usman Ikumapay, Ahmed Manjang, Henry Badji, Aliu Akano, Philip Hill, Brian Greenwood, Grant Mackenzie
Psychosocial Factors Mediating the Effect of a Health Facility Based Handwashing with Soap and Water Treatment Intervention in Bangladesh (CHoBI7 Trial) - Christine Marie George, Shwapon Biswas, Jamie Perin, Robert Dreibelbis, Danielle Jung, Tahmina Parvin, Shirajum Monira, Mahamud-ur Rashid, K.m. Saif-Ur-Rahman, Sazzadul Islam Bhuyian, Elizabeth Thomas, Elli Leontsini, Fatema Zohura, Xiaotong Zhang, David Sack, Munirul Alam, Bradley Sack, Peter Winch
Yellow fever in South America and the potential for expansion of the endemic zone - Arran Hamlet, Neil Ferguson, Tini Garske
The potential for six-monthly mass administration of moxidectin to accelerate onchocerciasis elimination: a modelling study - Philip Milton, Martin Walker, Annette Kuesel, Nicholas Opoku, Simon Attah, Eric Kanza, Didier Bakajika, Hayford Howard, Christine Halleux, Craig Rayner, Danielle Smith, Gill Pearce, Mark Sullivan, Maria-Gloria Basáñez
Estimation of transmission parameters of hookworm infection using baseline data from the TUMIKIA study in Kenya - Alison Ower, James Truscott, Katherine Halliday, William Oswald, Paul Gichuki, Carlos Mcharo, Simon Brooker, Sammy Njenga, Charles Mwandariwo, Rachel Pullan, Roy Anderson
Predisposition to soil-transmitted helminth infection: A systematic review - James Wright, Roy Anderson
Evolution of full age-infection profiles for schistosomiasis and soil-transmitted helminthiases following mass drug administration targeted to school-aged children in Uganda: results from a three-year study - Arminder Deol, Michael French, Edridah Tukahebwa, Moses Adriko, Benjamin Tinkitina, Yolisa Nalule, Jane Whitton, Judy Fernandez, Martin Walker, Joanne Webster, Fiona Fleming, Maria-Gloria Basáñez
ParaDesign 2.0: an improved E-tool to identify the most cost-effective survey design to monitor deworming programs targeting soil-transmitted helminthiasis - Bruno Levecke, Aklilu Ghebretinsae, Roy Anderson, Dirk Berkvens, Piet Cools, Brecht Devleesschauwer, Niko Speybroeck, Jozef Vercruysse, Johnny Vlaminck, Stefan Van Aelst.
Comparative efficacy of 20mg/Kg versus 30mg/Kg-dose azithromycin on patients with yaws: a multi-country, non-inferiority, randomized controlled trial - Michael Marks, Oriol Mitja, Christian Bottomley, Cynthia Kwakye, Wendy Hounei, Mathias Bauri, Paul Adwere, Abdul Aziz Abdulai, Patrick Dua, Laud Boateng, James Wangi, Sally-Ann Ohene, Regina Wangnapi, Shirley Simpson, Helen Miag, Kennedy Kwasi Addo, Laud Basing, Damian Danavall, Kai Hua Chi, Allan Pillay, Chen Cheng, Ronald Ballard, Anthony Solomon, Sibauk Bieb, Yaw-Adu Sarkodie, David Mabey, Kingsley Asiedu
Tuesday 7th November
Symposia
Verifying the Elimination of Neglected Tropical Diseases: Implications for Sampling
Time and location: 8:00-9:45am. Room 337/338
Co-Chaired by Marleen Werkman
DeWorm3: Using transmission models in study design: detecting elimination and the impact of pre-existing treatment programmes - James Truscott
Posters
POLICI: an online tool for visualization of population-level yellow fever immunization coverage in Africa - Arran Hamlet, Kévin Jean, Neil Ferguson, Maria Van Kerkhove, Sergio Yactayo, William Perea, Joseph Biey, Amadou Sall, Tini Garske
Using mHealth to promote hand washing with soap: How do Tanzanian youth perceive Text Message Interventions for hand hygiene? Carolyn Henry
Plasmodium falciparum in Africa: changes in drug efficacy and the rationale for extended ACT regimens - Colin Sutherland
"Sleep is leisure for the poor" - Understanding perceptions, barriers and motivators to net care and repair in southern Tanzania - Zawadi Mageni, Angel Dillip, Christina Makungu, Karen Kramer, George Greer, Lena Lorenz.
Systematic non-adherence to treatment in helminth mass drug administration programmes: interactions with disease-specific transmission dynamics - Sam Farrell
Assessing between-village heterogeneity of hookworm transmission in a low-intensity setting - James Wright, James Truscott, Marleen Werkman, Rajiv Sarkar, Gagandeep Kang, Roy Anderson
Are we on our way to achieving the 2020 goals for schistosomiasis morbidity control using current WHO guidelines? - Jaspreet Toor, James Truscott, Ramzi Alsallaq, Marleen Werkman, Hugo C. Turner, David Gurarie, James E. Wright, Sam H. Farrell, Charles H. King, Roy M. Anderson
Assessing the impact of intensified treatment strategies against urogenital schistosomiasis in Niger - Anna Phillips, Amina Amadou, Amadou Garba
Social determinants of preventive chemotherapy uptake during mass-drug administration interventions for schistosomiasis in Sub-Saharan Africa: A systematic review - Carlos Torres-Vitolas, Fiona Fleming, Nadia Ben Meriem, Neerav Dhanani, Elizabeth Hollenberg
Water treatment for the removal of Schistosoma cercariae: a review and identification of research needs - Laura Braun, Jack Grimes, Michael Templeton
Socioeconomic factors associated with adherence to community-directed treatment with ivermectin in onchocerciasis-endemic regions of Ghana - Simon O'Hanlon, Isaac Osei-Akoto, George Domfe, Robert Cheke, Mike Osei-Atweneboana, Martin Walker, Maria-Gloria Basáñez
The population biology and transmission dynamics of Loa loa - Charles Whittaker, Martin Walker, Sébastien Pion, Cédric Chesnais, Joseph Kamgno, Michel Boussinesq, Maria-Gloria Basáñez
Spatio-temporal modeling of weekly malaria incidence in children under 5 for early epidemic detection in Mozambique. - Kathryn L. Colborn, Emanuele Giorgi, Andrew J. Monaghan, Eduardo Samo Gudo, Baltazar Candrihno, James M. Colborn
Spatiotemporal Analysis of Population Risk of Congenital Microcephaly in Pernambuco State, Brazil - Neal Alexander, Wayner Souza, Laura Rodrigues, Luciana Caroline Albuquerque Bezerra, Celina Maria, Turchi Martelli
Impact of three years' intensive, community-wide anthelminthic treatment on allergy-related outcomes, helminth prevalence and helminth-associated pathology among high Schistosoma mansoni transmission island communities of Lake Victoria, Uganda: results of a cluster-randomized trial - Richard Sanya, Gyaviira Nkurunungi, Remy Hoek Spaans, Margaret Nampijja, Moses Kiiza, Joy Kabagenyi, Edridah Tukahebwa, Emily Webb, Alison Elliott
Assessment of morbidity due to S. mansoni in school-aged-children in Madagascar - Stephen Spencer, James Penney, Cortland Linder, Hannah Russell, Stephanie Jokhan, Sheena Cruickshank, Amaya Bustinduy, Alain Rahetilahy.
Wednesday 8th November
Symposium
Praziquantel Studies in Preschool Children and Mothers with Schistosomiasis: Is the Research Agenda Comprehensive Enough?
Time and location: 1:45 - 3:30 PM. Room 339/340
Symposium Organizer: Amaya Bustinduy
Scientific Sessions
Intestinal and Tissue Helminths: Soil-Transmitted Helminths - Biology and Immunology
Time and Location: 1:45-3:30 PM. Room 321/322/323
Whole genome sequencing of Ascaris lumbricoides worms reveals changes in space and time - Alice Easton, Eric Dahlstrom, Stephen Porcella, Rita Oliveira, Jianbin Wang, Shenghan Gao, Richard Davis, Sammy Njenga, Charles Mwandawiro, Joanne Webster, Roy Anderson, Thomas B. Nutman.
Kinetoplastida: Epidemiology and Diagnosis
Time and Location: 1:45 - 3:30 PM. Room 331/332.
Molecular epidemiology of Cutaneous Leishmaniasis among refugees in North Lebanon - Dima El Safadi, Waleed Al-Salem, Alvaro Acosta-Serrano, Monzer Hamze
Policy recommendations for reaching elimination of visceral leishmaniasis on the Indian subcontinent: a comparison of multiple transmission models - Epke Le Rutte, Lloyd Chapman, Luc Coffeng, Graham Medley, José Ruiz Postigo, Deirdre Hollingsworth, Sake de Vlas
Posters
El Niño and dengue prediction in Ecuador - Rachel Lowe, Anna Stewart-Ibarra, Desislava Petrova, Markel García-Díez, Mercy Borbor-Cordova, Raul Mejía, Mary Regato, Xavier Rodó
Modelling the requirements for successful reactive case detection for dengue in Singapore - Oliver Brady, Adam Kucharski, Sebastian Funk, Stephane Hue, John Edmunds, Martin Hibberd
Impact of stratification methods used to target Indoor Residual Spraying in Bioko Island, Equatorial Guinea - Jackie Cook, Guillermo Garcia, Jordan Smith, Dianna Hergott, Aveika Akum, Immo Kleinschmidt, Wonder Phiri, Christopher Schwabe, Julie Niemczura de Carvalho
Modelling Alternative Strategies for Onchocerciasis Elimination: The Case for Moxidectin - Philip Milton, Martin Walker, Annette Kuesel, Nicholas Opoku, Didier Bakajika, Eric Kanza, Hayford Howard, Craig Rayner, Danielle Smith, Mark Sullivan, Maria-Gloria Basáñez
Are we on the right track? Stopping criteria for ending soil-transmitted helminths randomized clinical trials. Marleen Werkman, James Truscott, James Wright, Jaspreet Toor, Kristjana Asbjornsdottir, Sam Farrell, Judd Walson, Roy Anderson
Investigation into the effect of host migration on the transmission of Onchocerca volvulus using a patch model - Karen McCulloch, James McCaw, Jodie McVernon, Shannon Hedtke, Martin Walker, Philip Milton, Maria-Gloria Basáñez, Warwick Grant.
Insights from mathematical models of soil transmitted helminth (STH) transmission into policy for their control and elimination by mass drug administration (MDA) - Sam Farrell, Luc Coffeng, James Truscott, Sake de Vlas, Roy Anderson
Testing for STH elimination: modelling the impact of different diagnostics tools - James Truscott, Marleen Werkman, James Wright, Roy Anderson
One Health approach to cost-effective rabies control in India - Meagan Fitzpatrick, Hiral Shah, Alyssa Bilinski, Manish Kakkar, Andrew Clark, Jeffrey Townsend, Syed Abbas, Alison Galvani
Evaluation of a low-cost air sampling system for the detection of Mycobacterium tuberculosis in coughing patients - Nehal Naik, Gwenyth Lee, German Comina, Gustavo Hernandez, Carlton Evans, Sumona Datta, Eduardo Ticona, Eric Ramos, Jorge Coronel, Robert Gilman, Valerie Paz-Soldan, Richard Oberhelman
Achieving global goals for schistosomiasis: rapidly reaching the 2020 and 2025 goals for control and elimination of morbidity - Arminder Deol, Fiona Fleming, Beatriz Calvo-Urbano, Martin Walker, Victor Bucumi, Issah Gnandou, Edridah Tukahebwa, Samuel Jemu, Upendo Mwingira, Abdulhakeem Alkohlani, Wendy Harrison, Maria-Gloria Basáñez, Michael French, Joanne Webster
Visceral leishmaniasis in the Indian subcontinent: understanding the challenges case clustering and asymptomatic infection pose to achieving the 2020 elimination goal - Lloyd Chapman, Chris Jewell, Rajib Chowdhury, Graham Medley, Caryn Bern, Deirdre Hollingsworth
Validating models of taeniasis/cysticercosis using human- and pig-focussed interventions: uncertainty and data needs in the context of OneHealth contributions to the Sustainable Development Goals - Matthew Dixon, Peter Winskill, Martin Walker, Wendy Harrison, Lesong Conteh, Michael French, Maria-Gloria Basáñez
Thursday 9th November
Science presentations
Intestinal and Tissue Helminths: Soil-Transmitted Helminths - Epidemiology and control
Time and Location: 8:00-9:45 AM. Room 321/322
Soil-transmitted helminth infection and mass drug administration in Myanmar: are adults perpetuating transmission? Julia Dunn, Alison Bettis, Nay Yee Wyine, Aye Moe Moe Lwin, Nay Soe Maung, Roy Anderson
Enzyme-linked immunosorbent assay as an endgame diagnostic method for soil-transmitted helminth infections - Rita Oliveira, Alice Easton, Poppy Lamberton, Johnny Vlaminck, Coreen Beaumier, Jimmy Kihara, Sammy Njenga, Charles Mwandawiro, Peter Geldhof, Chris Drakeley, Simon Brooker, Roy Anderson