Dr Jaspreet Toor
Research Associate
j.toor

[at]

imperial.ac.uk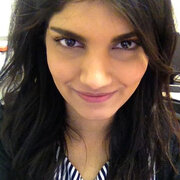 Jaspreet is a mathematical modeller working on schistosomiasis as part of the NTD Modelling Consortium. Schistosomiasis remains an endemic parasitic disease affecting millions of people. Individuals become infected when cercariae, released by freshwater snails, penetrate the skin during contact with contaminated water causing anaemia, chronic pain and malnutrition.
Jaspreet works to model the transmission dynamics of schistosomiasis to determine whether mass drug administration programmes can eliminate the disease in specific areas. Her current focus is on investigating what treatment strategies are required to achieve the current World Health Organization goals for schistomiasis.
By conducting this research, Dr Toor aims to provide insight on the design of treatment programmes and to inform policy decisions.