Dr Peter Winskill
Research Associate
p.winskill

[at]

imperial.ac.uk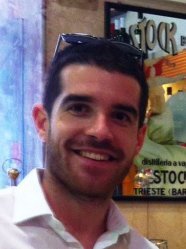 Peter is a research associate working in the MRC centre for Outbreak Analysis and Modelling in the Department of Infectious Disease Epidemiology
His research focusses on providing academic insight and policy-relevant recommendations for applied questions in malaria control. He is particularly interested in pursuing research on the effectiveness, cost-effectiveness and implementation of malaria control interventions. He combines his background in vector biology, epidemiology, field-work and mathematical modelling to investigate questions of this nature with a practical focus.
He is currently working on a Bill & Melinda Gates Foundation funded project to develop mathematical models in order to guide and evaluate malaria control and elimination programmes in malaria endemic areas. As part of this project he has been evaluating methods to improve global resource allocation to optimise funding of malaria interventions as well as country-specific intervention packages using a spatial model. He has also focussed on estimating cost-effective scale up of current and novel interventions against malaria across a diverse epidemiological landscape.
Alongside malaria, he has research interests in a number of neglected tropical diseases. He has designed and continue to be involved in the development of a transmission model of the Taenia solium, Cysticercosis disease system. He is an assistant supervisor of a PhD student working to further develop, fit and validate and link this model to programmatic costing data. His own PhD focussed on assessing and optimising the use of transgenic insects as a novel vector control technique and he has a continued interest in current and future vector-control solutions. He was also involved in field and lab work for a project investigating the host seeking behaviour of blackflies to improve models of Onchocerciasis.