Dr Bonnie Webster
Researcher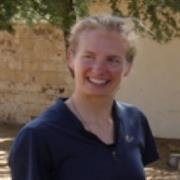 Bonnie's research lies within the subject of parasitology and neglected and/emerging diseases, with a specific focus on schistosomiasis but also cross cutting themes with soil transmitted helminths (STH) and other snail borne trematodes (foodborne trematodes). Over the last 26 years, she has developed a wealth of experience in schistosomiasis molecular epidemiology, control and diagnostics. This has allowed her to gain valuable experience of working in several endemic countries, mainly in Africa, working with local teams and collaborators. This has also enabled valuable in country capacity building and strengthening. Bonnie and her team have three main areas of expertise that span both field, laboratory, and theoretical research, many findings of which help shape policy decisions on schistosomiasis control and prevention.
Schistosoma spp. molecular epidemiology: Our research focuses on understanding the diversity and complexity of Schistosoma species that infect humans and/or animals. We have developed valuable sampling and molecular methods to investigate and track Schistosoma species genetic diversity and hybridisation with much of our work highlighting the need for a One Health approach to schistosomiasis control.
Intermediate snail host diversity, host-parasites interactions and xenomonitoring: Through extensive field surveys research has focused on strengthening knowledge of the diversity of the intermediate snail hosts involved in human and animal schistosomiasis transmission. One key objective of this work is to provide advance molecular xenomonitoring tools to enable transmission monitoring and for the certification of eventual transmission interruption.
Molecular diagnostics: We have been using our molecular epidemiology expertise to develop field based molecular diagnostics. This is aimed at providing the needed diagnostic sensitivity and specificity at the elimination stage of a control programmes. It is hoped that this will facilitate test and treat scenarios to support elimination efforts. This research has been implemented in the urogenital schistosomiasis elimination setting of Zanzibar, Tanzania and also to diagnose female genital schistosomiasis in Zambia. Further research is also being conducted to adapt the diagnostic platforms to intestinal schistosomiasis and snail xenomonitoring.
New Current Active Projects
Orchid ID for publications 0000-0003-0930-9314