Professor Deirdre Hollingsworth
Senior Group Leader
deirdre.hollingsworth

[at]

bdi.ox.ac.uk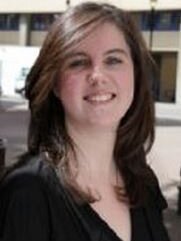 Deirdre is an infectious disease epidemiologist at the Big Data Institute, in the University of Oxford, who uses mathematical models and statistical analyses to study the evolution and transmission dynamics of infectious diseases with the aim of informing the design of more effective control interventions. She is particularly interested in neglected tropical diseases, a group of diseases which cause suffering amongst the poorest populations of the world. She currently leads the NTD Modelling Consortium, an international network of neglected tropical disease modellers.
In early 2021 the NTD modelling consortium published a collection of papers analysing the potential impact of delays to NTD programmes due to COVID-19 on the transmission of 7 NTDs in Transactions of the Royal Society of Tropical Medicine and Hygiene.
Deirdre's NTD research foci are lymphatic filariasis, visceral leishmaniasis and a group of intestinal worms (soil transmitted helminths or STHs) which affect a large number of children and adults in low-income settings. She also has research activities on the dynamics of COVID-19 in the UK and internationally. She has ongoing interests in and the transmission and evolution of HIV in both Africa and European/North American settings as well as malaria and influenza.
Deirdre is on LCNTDR's Management Board.