Making the most of my MSc: How the London Centre for NTD Research is shaping my future in global health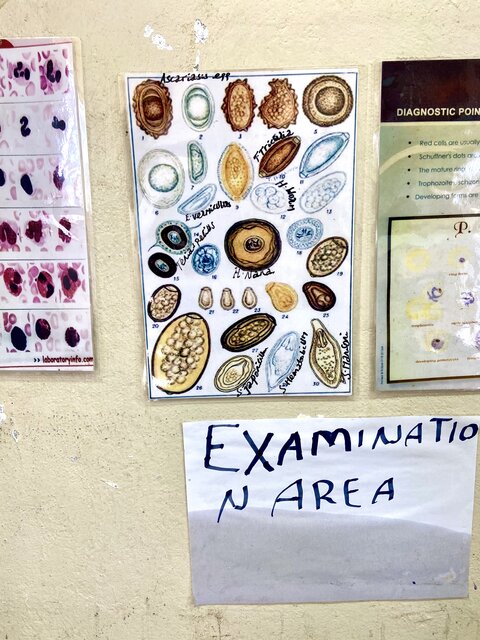 By Rosie Maddren
In 2019, I finished my MSc in Control of Infectious Diseases at the London School of Hygiene & Tropical Medicine. In a similar position to many early researchers, I was eager to put my new qualification into practice and take my first steps into my global health career. To my delight, I was offered a Research Assistant role at the London Centre for Neglected Tropical Disease Research (LCNTDR) supporting the Geshiyaro Project - an innovative research initiative assessing the optimal combination of interventions to break the transmission of soil-transmitted helminths and schistosomiasis in the Wolaita zone of southern Ethiopia.
The control and elimination of NTDs, including soil-transmitted helminths and schistosomiasis, requires cross-sectoral strategies to reduce the contact and subsequent transmission of infectious material. As such, working on the Geshiyaro Project as my first venture in global health is providing me a unique opportunity to utilise many of the lessons learned across my degree, from investigating the impact of mass drug administration at different coverage levels to monitoring the impact of water, sanitation, and hygiene (WaSH) interventions, using novel biometric fingerprinting.
The Geshiyaro Project has allowed me to develop a working knowledge across numerous aspects of work that are common to NTD programmes. This includes logistical and operational support such as training health extension workers to conduct MDA campaigns. I have also overseen teams of data collectors for census activities or parasite monitoring, as well as working alongside teams in remote community laboratories to process stool and urine samples. In addition to fieldwork, I am actively involved in the analysis of both quantitative and qualitative data, including analysing community focus groups, WaSH promotion and behaviour change activities. This forms a pivotal role in the holistic approach to reducing parasite burden.
Working with NTD programmes requires collaboration with a wide range of stakeholders, bringing different strengths to achieve a common goal. The Geshiyaro Project is a partnership between the Ethiopian Public Health Institute (EPHI), who coordinate data collection and analysis; the Ethiopian Federal Ministry of Health, who coordinate MDA implementation; World Vision Ethiopia, who lead the implementation of WaSH activities and consultation for community sensitisation; Simprints, who provides the fingerprint technology for monitoring project progress; and my team at the LCNTDR who support EPHI with the evaluation design, data collection, logistics, and data analysis. Working with all of these stakeholders, as well as the project funder, Children's Investment Fund Foundation (CIFF), has allowed me to develop strong networks.
Going from any master's programme into a new career can be daunting. I am currently the youngest in the team, working alongside respected experts in the sector. However, working in NTD research has been incredibly rewarding as it provides constant scope to develop new skills to further my career, which in turn has contributed to a wider body of parasite elimination research. I have even learnt things I never would have anticipated, like how to cook my own injera (Ethiopia's national savoury pancake)!
Reflecting on my time studying, I would encourage anyone looking to pursue a career in research to engage with centres of excellence, such as the LCNTDR. Large projects such as the Geshiyaro Project provide unique opportunities to engage with prominent researchers and are perfect opportunities to discuss ideas for students forming their master's research projects.
Research on NTDs can have a significant impact on some of the world's most hard-to-reach and marginalised communities. Furthering this knowledge is a critical step towards achieving universal health coverage and the Sustainable Development Goals. If, like me, you entered global health with an ambition to strengthen health systems, work alongside communities to reduce their disease burden and provide tools to enable them to take control of their own health goals, then I encourage you to reach out and join the amazing community working together to beat NTDs.