Dr James Rudge
Assistant Professor
James.Rudge

[at]

lshtm.ac.uk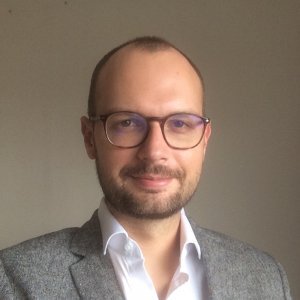 Dr Rudge joined the Communicable Diseases Policy Research Group at LSHTM in 2009. He is interested in conducting interdisciplinary, "One-Health"-focussed research on the emergence, transmission, and burden of infectious diseases at the human-animal interface, and the capacity of health systems to respond. James's main research experience is with mathematical, field and molecular epidemiology, and health systems analyses. Based in Southeast Asia for the past eight years, he is currently involved in research projects:
Determining the association between livestock systems and inflenza prevalence and diversity in swine, Cambodia (PigFluCam) (Role: Principal Investigator, Funding: US Naval Medical Research Center)
Model evaluation of novel diagnostics for the endgame for soil-transmitted helminths. (Role: Co-investigator; PI: Graham Medley, Funding: Bill & Melinda Gates Foundation)
Respiratory infectious disease among Cohorts in Vientiane Province, Laos (LaCoRIS). (Role: Co-Investigator; PI: Silaphet Somphavong; Funding: US Naval Medical Research Center.)
His research roles include conceiving and designing epidemiological studies and mathematical models, overseeing and coordinating research projects, and leading quantitative data analyses.
Before joining CDPRG, James completed his PhD in Infectious Disease Epidemiology at Imperial College London, researching the zoonotic transmission and population genetics of schistosomiasis in China and the Philippines. Prior to this he gained a BSc in Microbiology and an MSc in Modern Epidemiology, also at Imperial.