Professor Alan Fenwick's retirement lecture: Towards the elimination of schistosomiasis in Africa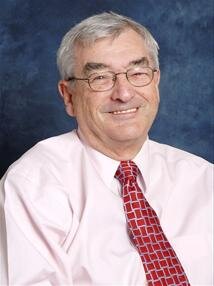 Join Prof Alan Fenwick, founder of the Schistosomiasis Control Initiative at Imperial College on 30th March as he reflects on a lifetime of working on the control and prevention of the disease.
Location: Imperial College London, South Kensington
Date: Thursday 30th March
Time: 6pm - 8pm
Register in advance by emailing Aimee Hudson at a [dot] hudson [at] imperial [dot] ac [dot] uk
In the words of Alan, "[With] a lifetime working on schistosomiasis - research, control, and then targeting elimnation. 35 years in Africa, followed by almost 15 years at Imperial College London. This will be a short autobiography sprinkled with a few anecdotes, recognition of several people who have allowed me to achieve my goals, but mainly a message of hope for the 200 million people in Africa still infected with this parasitic worm that causes so much suffering to those infected."
Professor Fenwick has been with Imperial College London since June 2002 teaching Tropical Parasitology to medical students on Biomedical Science courses, Masters courses, as well as intercalated BSc courses at both Imperial and other UK universities.
A specialist in the research and control of Schistosomiasis, Professor Fenwick has been recognised for his achievements not only by the Queen with an OBE but also in other countries, notably Niger and Burkina Faso. He has lived and worked in Tanzania, Sudan and Egypt prior to returning to UK and to Imperial.
For those unable to make the event itself it will be broadcast live on the Imperial College youtube channel from 6pm