LCNTDR Research Afternoon - Genetic diversity of NTD pathogens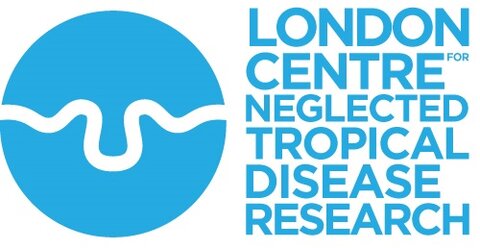 The Natural History Museum played host to the spring edition of the LCNTDR Research Afternoon series. Under the heading of 'the Genetic Diversity of NTD pathogens' the Research Afternoon featured presentations and discussions focusing on new and innovative genetic research and analysis.
The Research Afternoons, held once a quarter on research theme of interest, provide an opportunity for those with an interest in the latest NTD research to share their research projects and findings. The meetings bring together researchers from all stages of their careers from PhD students to emeritus professors to discuss advances in NTD research.
Research presented
Stefano began his presentation by posing the question - Is human driven degration/ pollution of the environment a potential driver for schistsoma spp hybridization? Stefano's overriding research focus is on understanding the multi-host transmission dynamics of schistosomes. He is interested in the role of humans, livestock, wild rodents and snails in the evolution of schistosome hybrids in west africa.
His presentation highlighted his work on whether small mammals like wild mice and rats act as sentinels and reservoires for zoonotic schistosoma species and hybrids in endemic regions of Senegal.
Harry's presentation highlighted the role of whole genomic sequencing (WGS) to improve our understanding of the genetic diversity of C. trachomatis. He discussed his work in the Bijagos Archipelago in Guninea Bissau were analysis showed high levels of genetic diversity and variation between populations.
WGS provides researchers with potential insights into transmission and control of trachoma and well as an improved understanding of its pathogenicity.
Tapan's presentation focused on Chagas disease and the use of serology to identify an individual's history of infection by different genetic lineages of Trypanosoma cruzi (TcI-TcVI).
His research has shown that reaction to a peptide common to lineages TcII/V/VI is associated with ECG abnormalities in Brazilian patients (Bhattacharya et al 2014) and with increasing severity of cardiomyopathy in Bolivian patients (Bhattacharyya et al 2018). This test can also be used to identify naturally-infected mammalian reservoir hosts of these lineages (Kerr et al, 2016).
Tegwen's research covers diagnostics development for neglected diseases. She compared open access 'omic' data sets - transcriptomic, genomic and proteomic – from various organisms, with online protein analysis. Through this she identified candidate antigens specific to Strongyloides stercoralis that can be used as targets in a stool antigen detection rapid diagnostic test.
Such a test could be used to screen populations and diagnose individuals. It could also confirm cure after treatment for drug efficacy monitoring and prior to immunosuppressive therapy which are important to prevent potentially fatal hyperinfection.
Find more research from Tegwen
Stephen highlighted the value of genomic resources and data-sets for advancing NTD research and ultimately NTD control efforts. His presentation focused on his work identifying the phenotypic variation of Onchocerca volvulus, the causal agent of river blindness. Sampling had shown that different O volvulus strains from Ghana and Cameroon had responded differently to treatment from ivermectin. His research sought to understand the underlying genetic variation to understand if geography or drug reponse was causing these differences.
Tom's PhD reserach is focusing on the relationships between schistosomes and snails, in particulary the genetic and environmental links that determin transmission. He is using field collected parasite and vector samples & parasite genetic markers the group aims to determine the impact of different schistosomiasis control programs on the schistosome parasite populations in endemic areas of Niger, Zanzibar and Tanzania.
Aidan is heads up the SCAN, a genetic resource of schistosome and snail specimens held at the Natural History Museum. The resource holds a growing collection including Schistosoma mansoni and S. haematobium populations and associated snails (Bulinus and Biomphalaria spp) linked to geographical/temporal data.
They work with partners in schistosomiasis endemic areas to capture specimens during ongoing studies, primarily associated with chemotherapy in programmes associated with control. These kinds of collections are now highly valued as the tools to study complex parasite interactions are becoming available and the significance of parasite variation is recognised.
David works in the fields of parasitology, immunology and molecular biology/genetics. His research includes projects studying new synthetic antileishmanial drugs, the role of the regulatory immune response in dogs with leishmaniasis and the genomic alterations in Leishmania infantum resistant to drugs.