Imperial's Dr Wendy Harrison appointed Chair of NNN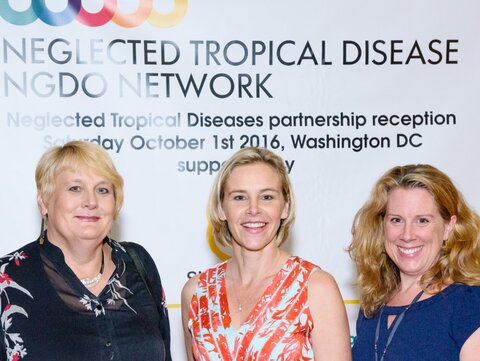 Imperial College London and Schistosomiasis Control Initiative's Dr Wendy Harrison has been appointed Chair of the Neglected Tropical Disease NGDO Network (NNN) at the Network's 7th annual meeting in Washington DC (29 September to 2 October).
NNN set up in 2009, is a global forum for over 60 nongovernmental development organisations working together on neglected tropical diseases, including onchocerciasis (river blindness), lymphatic filariasis, schistosomiasis, soil-transmitted helminthiasis, trachoma, and leprosy.
The goal of the NNN is to contribute to the global control and elimination of NTDs outlined within the internationally agreed WHO NTD Roadmap. To achieve this goal, the group work to advocate on issues and create a community of practice through member engagement, learning, and knowledge sharing.
Also joining Wendy as Vice Chairs will be Sarah Nancollas (CEO of Lepra) and Tanya Woods (CEO of ILEP).
Image courtesy of Imperial College London