Free online course - Eliminating Trachoma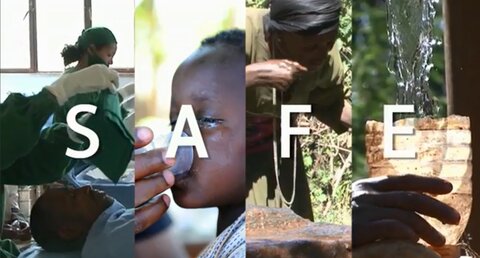 Discover how communities and experts are joining together to end trachoma disease across 42 endemic countries by the year 2020.
LSHTM's International Centre for Eye Health are holding a free online course to inform and support stakeholders interested in implementing and managing trachoma programmes at district and community levels.
Start date: 14 January 2019
Duration: 5 weeks, 4 hours per week
Registration: Register for the course here
Understand trachoma as a disease
Participants will be taught the latest tools and techniques to evaluate the natural history, clinical signs, and grading of trachoma in individuals, and map the burden of disease at a community level.
The course will investigate and provide guidance on how epidemiological data informs the selection of interventions at local and national level, and how it informs decision making on the path to eradicating the disease.
Discover how trachoma elimination strategies are implemented
Appropriate interventions to eliminate trachoma are encapsulated by the acronym 'SAFE', which represents surgery, antibiotics, facial cleanliness, and environmental improvement. We will consider what it takes to deliver the SAFE strategy in trachoma-endemic regions with agreed best practices, and how to best monitor and evaluate these activities for improved effectiveness.
Throughout the course we will use a variety of learning tools and provide opportunities to interact and learn through online conversations with peers and educators from across the world. A wide range of experts will be taking part, including:
Topics covered will include:
Natural history, clinical signs and grading of trachoma
Planning and coordination of trachoma mapping and control activities at community, district, national and global levels
Development of a Trachoma Action Plan
Public health approach for the control of trachoma
Assessing the validation process for trachoma elimination
Practical approaches for the four elements of the SAFE strategy to control trachoma: surgery, mass distribution of antibiotics, facial cleanliness and environmental improvement.
Who is the course for?
This practical course is for everyone involved, or interested in, delivering health services to eliminate blinding trachoma. It may be of interest to those working in or studying medicine, and will be of special use to those working in neglected tropical diseases (NTD), public health or ophthalmology. Content is focused on the action that needs to take place at a local community level.