£5 million project to tackle tropical diseases of the skin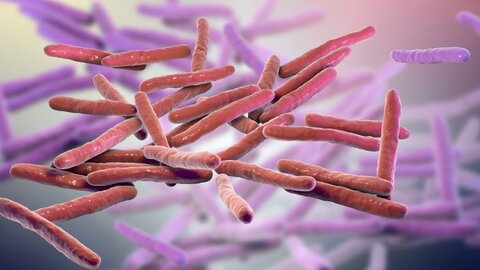 The London School of Hygiene & Tropical Medicine (LSHTM) is to co-lead a major new project to identify the best ways to improve the diagnosis, treatment and quality of life of people with neglected tropical diseases (NTDs) of the skin.
The Skin Health Africa Research Programme (SHARP) will be conducted with the University of Ghana, the Kwame Nkrumah University of Science and Technology, Ghana, and the Armauer Hansen Research Institute and the Addis Ababa University, both located in Ethiopia.
Skin disease is a leading cause of global chronic disease burden and morbidity. Buruli ulcer, cutaneous leishmaniasis, leprosy and yaws are very severe NTDs affecting the skin. They disfigure and can cause major physical disability, psychological distress, financial hardship and social isolation.
A major barrier to addressing these diseases is delayed diagnosis, which is exacerbated by both a lack of resources and by stigma. Adverse outcomes also occur because obtaining and completing effective treatment is challenging. Evidence to identify the best strategies for diagnosing the disease, ensuring effective treatment is completed, and combatting the stigma experienced by affected individuals and their families, is urgently required. The new World Health Organization 2030 roadmap highlights the need to develop cross-cutting approaches to tackle Neglected Tropical Diseases, including NTDs of the Skin.
Over the next four years SHARP, led by Dr Steve Walker from LSHTM, aims to address these critical questions through a series of interlinked studies in Ghana and Ethiopia, countries with a particularly high burden of these diseases.
Dr Michael Marks, SHARP co-investigator, said: "We are excited to be partnering with leading institutions in both Ghana and Ethiopia to build a crucial evidence base to support the need for urgent new approaches. By bringing together epidemiologists, clinicians, health economists, anthropologists, social scientists and policy makers we hope to make a major contribution to achieving global goals on the control of Neglected Tropical Diseases."
Professor Dorothy Yeboah-Manu, from project partner Noguchi Memorial Institute for Medical Research, Ghana, said: "Stigmatised severe skin diseases are of public health concern in Ghana, thus a concerted effort to fight the diseases is crucial. The Ghana Health Service and its partners (KNUST and University of Ghana) are keen to promote an integrated strategy to the control of these diseases and we hope the research conducted through this collaboration with LSHTM will make an important contribution to supporting this approach."
Dr Mirgissa Kaba from the School of Public Health, Addis Ababa University, Ethiopia, said: "Stigma related to skin diseases is well established in Ethiopia. It is rooted in the socio-cultural and historical contexts of the community. This study brings together a team of multiple disciplines from different countries to help determine what maintains stigma and test feasible and sound interventions. We are privileged that the Armauer Hansen Research Institute and Addis Ababa University are partnering with LSHTM on this project."
The project is funded by the National Institute for Health Research (NIHR) Research and Innovation for Global Health Transformation (RIGHT) programme.
This news piece was written and published by the London School of Hygiene & Tropical Medicine