Gert Wijnant
Research Degree Student
Gert.Wijnant

[at]

lshtm.ac.uk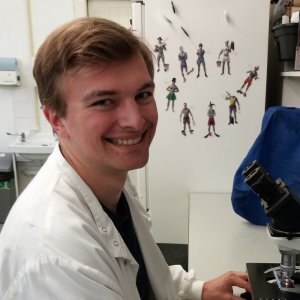 Gert-Jan Wijnant is a research degree student in the Faculty of Infectious and Tropical Diseases at the London School of Hygiene and Tropical Medicine and a member of the Marie Sklodowska-Curie Innovative Training Network Euroleish (www.euroleish.net)). As a pharmacist with postgraduate training in Tropical Medicine and International Health, his main interests lie in antimicrobial drug research and access to medicines.
His PhD in the group of Professor Simon Croft focusses on preclinical drug development for the neglected tropical skin disease cutaneous leishmaniasis. The project has led to the evaluation of new drug candidates from the Drugs for Neglected Diseases Initiative, using innovative research tools such as skin microdialysis and in vivo imaging of Leishmania. During his PhD, Gert-Jan has worked in collaboration with University College London, IHTM Lisbon and the pharmaceutical company Pharmidex.
An upcoming clinical project, funded by the Royal Society of Tropical Medicine and Hygiene, will focus on bringing the skin microdialysis technique from bench to beside. The aim is to study the pharmacokinetics of standard antileishmanial drugs during treatment of post-kala-azar dermal leishmaniasis patients in Calcutta, India.