Dr Shunmay Yeung
Associate Professor of Tropical Medicine
Shunmay.Yeung

[at]

lshtm.ac.uk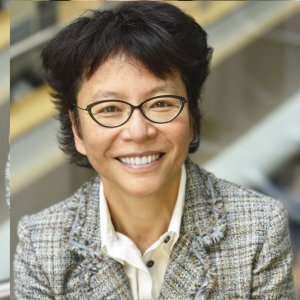 Shunmay Yeung is a paediatrician specialising in infectious disease and global health with a background in health economics and operational research.
She is the lead investigator for PACES (Proactive Case Detection and Community Particiation for the elimination of drug resistant malaria study) in Cambodia, as part of the Tracking Resistance to Artemisinins Collaboration (TRAC), a large programme of research led by the Mahidol-Oxford Research Unit in Bangkok funded by DfID. She is also a workpackage lead for the PERFORM study, an ambitious EU Horizon 2020 project co-ordinated by Prof Mike Levin of Imperial College which involves 12 sites in 8 countries in Europe,the Gambia and Nepal. PERFORM aims to develop and validate new "-omics" based diagnostic technologies for differentiating bacterial from viral infections in children in order to improve the management of acute febrile illness and reduce unnecesary antimicrobial use. The workpackage led by Shunmay aims to describe and compare the management of children with fever and to assess the potential cost-effectivness of new diagnostics.
She co-leads the Centre for Maternal, Adolescent, Reproductive and Child Health - Child Theme, and is active clinically as a consultant in Paediatric Infectious Disease at St Mary's Imperial College Hospital, London.
Shanmay's additional research included methodological development in surveys of antimalarial quality; and analysis of the content of the "drug cocktails" commonly used to treat fevers in SE Asia; mixed methods evaluations of Village Malaria Workers and of the private sector roll-out of subsidised malaria rapid diagnostic tests in Cambodia; mapping of artemisinin resistance and mobile and migrant populations in SE Asia; cost-effectiveness modelling of G6PD testing and 8-aminoquinlonoes for the radical cure of P. vivax;