Dr Michael Templeton
Reader in Public Health Engineering
m.templeton

[at]

imperial.ac.uk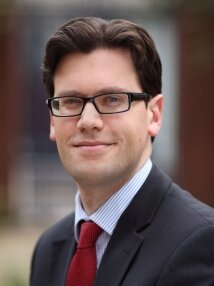 Michael is a chartered civil engineer and Reader in Public Health Engineering in the Department of Civil and Environmental Engineering at Imperial College London. He is also the Director of Undergraduate Studies for the Department of Civil and Environmental Engineering. He holds a bachelor's degree with honours in engineering science and a PhD in civil-environmental engineering, both from the University of Toronto. His research focuses on the occurrence and control of chemical and biological contaminants in water, innovative water treatment processes, and effective water supply and sanitation interventions in low-income countries.
Dr Templeton is a member of the Water Quality and Health Technical Advisory Group of the World Health Organization, the Water Supply and Quality Panel of the Chartered Institution of Water and Environmental Management, and the Sanitation and Water Management in Developing Countries Specialist Group of the International Water Association. He serves on the editorial boards of the journals Environmental Science: Water Research and Technology and Waterlines. He is a Fellow of the Institution of Civil Engineers.
Dr Templeton's research aims to develop engineering solutions to public health challenges relating to water supply and sanitation. Current projects include: maximising the effectiveness of water, sanitation and hygiene interventions for preventing schistosomiasis in Africa; modelling and controlling nitrate pollution of groundwater by pit latrines in developing countries; devising strategies for water utilities to minimise disinfection by-products in tap water; testing novel plant-derived biocides for water treatment and other hygienic applications; optimising ultraviolet disinfection and oxidation processes for water treatment; detecting and controlling antibiotic-resistant bacteria in drinking water supplies.