Dr Carlos Torres Vitolas
Social Scientist
c.torres-vitolas

[at]

imperial.ac.uk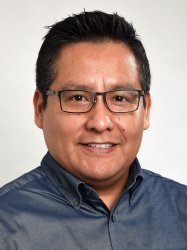 Dr Carlos Torres Vitolas is a social scientist affiliated to the SCIF since 2017. He holds a PhD in Sociology and MSc in Research Methods from the London School of Economics and Political Science. The core of his research portfolio on NTDs revolve around examining socio-economic and cultural barriers affecting treatment uptake for Schistosomiasis and Soil Transmitted helminths in Sub-Saharan Africa. In this direction, he has led mixed-methods research projects about local understandings of schistosomiasis and perceptions of preventive chemotherapy treatment in Niger, Malawi, Madagascar and Tanzania.
In addition, Dr Torres Vitolas is engaged in operational research initiatives aimed at widening the reach of NTD programmes among marginalised populations. He currently acts as a Co-PI for a COR-NTDs funded project on integrated treatment for female genital schistosomiasis among women of fertile age in Cote D'Ivoire as well as a the PI for a systems-based examination of MDAs among refugee settlements in Niger, funded by Accelerating the Sustainable Control and Elimination of Neglected Tropical Diseases' (ASCEND) Innovation and Learning Fund (FCDO's sponsored programme).
Overall, Dr Torres Vitolas' expertise lies at the interface between rural development and public health. Prior to joining the SCIF, he undertook a post-doctoral research fellow position at the University of Southampton, where he studied the interconnections between food security and forest resources among indigenous populations in Peru, Colombia and Malawi. For his PhD dissertation, he examined how community-based approaches to natural resource management affected features of social organisation and stratification among dry-forest dwellers in Northern Peru. Previous research experiences included research officer posts at the LSE and King's College London. At present, he also acts as an honorary research fellow at the School of Public Health, Imperial College London.
His methodological expertise includes designing and analysing health and demographics surveys aligned with international protocols (DHS and UNICEF's MICS) as well as LSMS-type household surveys (Living Standard Measurement Studies). On the qualitative side, he has experience conducting focus groups, in-depth interviews, and ethnographies with varied audiences, from indigenous populations to policy-makers. He is also experienced in participatory methodologies (e.g., seasonal calendars), including participatory mapping techniques (PGIS), and creative methods (e.g., children's drawings).
Projects