Dr Carlos Torres Vitolas
Social Scientist
c.torres-vitolas

[at]

imperial.ac.uk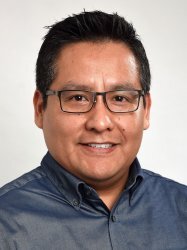 Dr Torres-Vitolas holds a Doctoral degree in Sociology by the London School of Economics and Political Science (LSE) and a Master of Science degree in Research Methods by the same institution. As social scientist affiliated to SCI, he is working with populations living in the wetlands of Sub-Saharan Africa to examine local perceptions of schistosomiasis and soil-transmitted helminths and socio-cultural determinants conditioning uptake of treatment. He obtained a Bachelor's degree in Sociology from the Pontiff Catholic University of Peru.
Carlos' expertise lies at the interface between rural development and public health. Prior to joining SCI, he undertook a post-doctoral research fellow position at the University of Southampton, where he studied the interconnections between food security and forest resources among indigenous populations from the Peruvian and Colombian Amazon as well as the Zomba Plateau in Malawi. For his PhD dissertation, he examined how community-based approaches to natural resource management affected features of social organisation and stratification among dry-forest dwellers in Northern Peru. Previous research experiences included research officer posts at the LSE and King's College London.
Before moving to the UK, Carlos' professional trajectory developed in Latin America, where he worked as a research consultant for operational and evaluation studies of development programmes. His experience covers developing socio-demographic and nutritional assessments of Colombian Amazon populations; assessing focalisation and monitoring frameworks for Peru's community-based childcare programmes; and examining coca farmer's perceptions of alternative crops in Bolivia.
As an avid mixed-methods researcher, Carlos' expertise includes designing and analysing health and demographics surveys aligned with international protocols (DHS and UNICEF's MICS) as well as LSMS-type household surveys (Living Standard Measurement Studies). On the qualitative side, he has experience conducting focus groups, in-depth interviews, and ethnographies with varied audiences, from indigenous populations to policy-makers. He is also experienced in participatory methodologies (e.g., seasoonal calendars), incluiding participatory mapping techniques (PGIS).
Teaching experiences included roles as Post-Graduate Teaching Assistant on research methods at the LSE; guest lecturer on research ethics at the University of Southampton; and visiting lecturer on Participatory Methodologies at the Pontiff Catholic University of Peru.