Dr Anna Last
Associate Professor in Infectious Diseases
anna.last

[at]

lshtm.ac.uk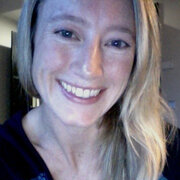 Anna Last is an Infectious Diseases physician. She trained in the UK and started working on neglected tropical diseases (NTDs), initially on trachoma, in 2010. She undertook her Wellcome Trust Clinical PhD Fellowship at LSHTM on the molecular epidemiology of trachoma and ocular Chlamydia trachomatis infection on the Bijagos Archipelago of Guinea Bissau. Since then she has continued her research in trachoma in Guinea Bissau through an NIHR Clinical Lectureship at LSHTM. Since 2017 she has been working on a network of integrated studies on NTDs (including soil-transmitted helminths, lymphatic filariasis, schistosomiasis, yaws and scabies) and malaria in Guinea Bissau. Anna is a clinical epidemiologist and currently works on research projects in East and West Africa with an interest in the integrated elimination of infectious diseases.
Her main field study site is the Bijagos Archipelago of Guinea Bissau. Over the last seven years she and her team have established field infrastructure including an experienced field research team, social science researchers, field laboratory technicians and field entomologists.
Anna is a co-investigator on an MRC Global Challenges Research Foundation award and a Consultant in Infectious Diseases at the Hospital for Tropical Diseases in London.