Partnership for Child Development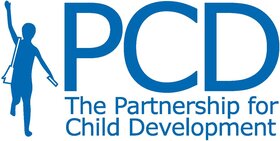 Based at Imperial College London, the Partnership for Child Development (PCD), is committed to improving the education, health and nutrition of school-age children in low and middle income countries. Working with governments, communities and agencies, PCD helps to deliver effective and sustainable demand driven school health and nutrition programmes which benefit millions of children around the world.
PCD provides technical assistance to countries to develop programmes of mass drug administration (MDA) to combat helminth infection using schools as a platform. With in-depth field knowledge PCD provide data and information to help inform current and future research at the LCNTDR. PCD is currently assisting governments and engaging in high quality operational research throughout Africa, Central and Southeast Asia, South America, and the Caribbean.