NTD Research Directory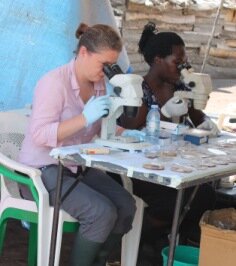 The LCNTDR was launched in 2013 with the aim of providing focused operational and research support for NTD control. The LCNTDR member institutions house over 220 leading NTD experts with a wide range of specialties, making the Centre a valuable resource for cross-sectoral research and collaboration.
This creates within the LCNTDR an immense capacity for research in many forms: parasite genomics and identification, mathematical modeling to predict treatment and control outcomes, spatial mapping of disease priority areas, clinical and operational research, and much more.
A complete list of LCNTDR expertise can be accessed through our Researchers Directory.
Scientific publications outlining research findings can be found in our Publications Database.
Listed below are a selection of research projects conducted by LCNTDR members.